'Intelligent' Instant Effects for Creativity Flow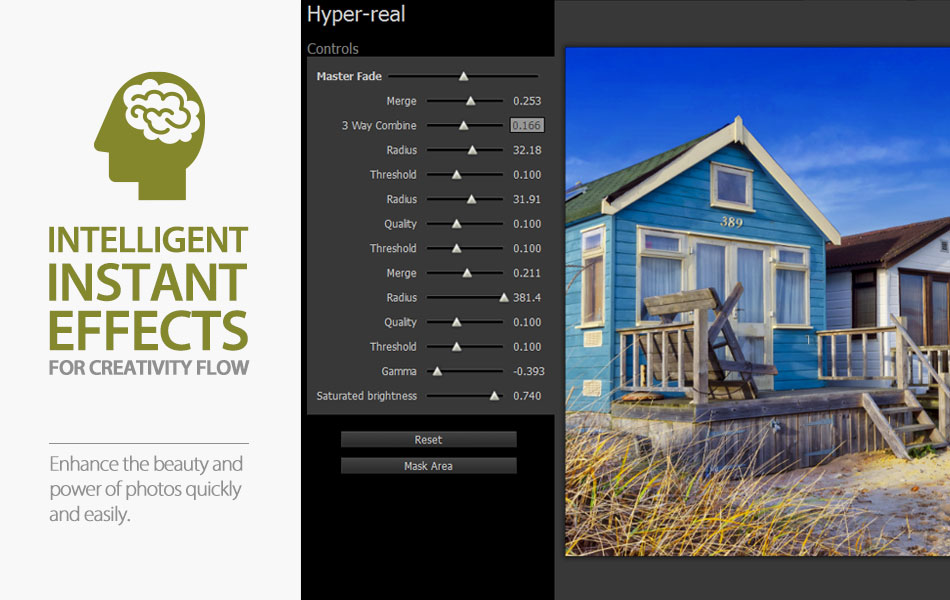 Smart Photo Editor's 'intelligent' effects enable you to enhance the beauty and power of photos quickly and easily. These controls are carefully crafted to meet the real needs of professional photographers, so you can subtly improve your images or quickly add dramatic effects to bring your photographic vision to life, simply by moving sliders. Effects can easily be applied to the whole image or its sections.
Once you have found an effect you like, you have full control over customising it exactly how you want. You can experiment with slider controls for the effect, change which part of your photo the effect is applied to, and more.
Smart Photo Editor has everything you need to make your photos look fantastic!
Instant, intuitive photo tuning controls
Many controls to enhance all aspects of the image
Intelligently designed to match photographers real needs
Customizable effects