Layers - An Intuitive Effects Organizer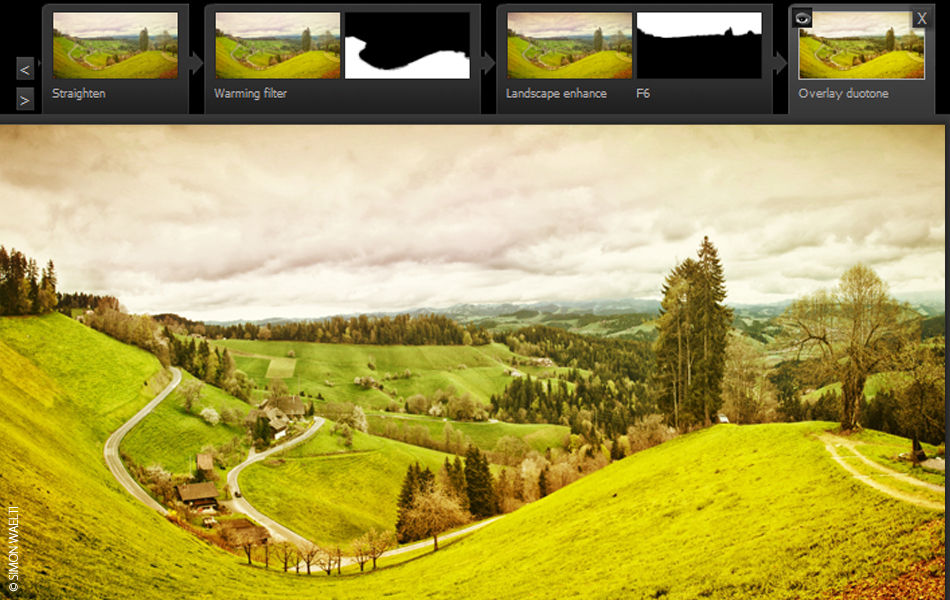 Editing images using 'Photoshop' style layers can be too confusing and technical for many people. To simplify things, Smart Photo Editor incorporates a new intuitive layers editor in the form of an 'effects history list' which makes it easy to navigate and edit the effects you have applied to your photo.
If you want to see how your final image looks without an effect, click the eye next to the effect to turn that layer off.
If you want to delete an effect altogether, then click on the cross in the top right corner of the thumbnail.
The history tool also allows you to go back and edit an effect, you can do this by clicking on the thumbnail image.
You can also make changes to the area selection by clicking on the mask thumbnail.