What is Smart Photo Editor?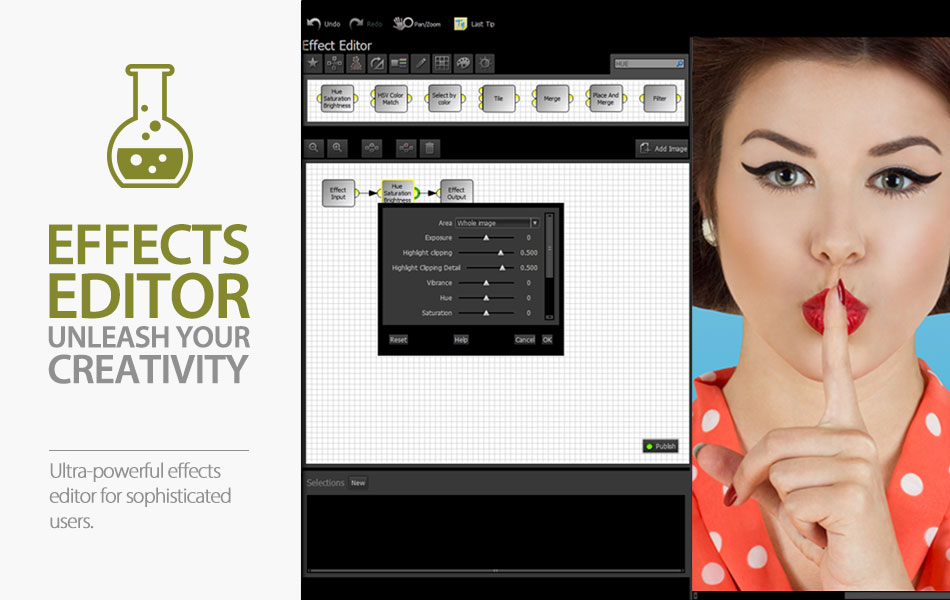 Smart Photo Editor brings community powered photo editing, from the makers of world-leading, portrait enhancing software, PortraitPro.
Smart Photo Editor is a powerful software that enables you to easily achieve the best results with your photos by using editing tools, and effects - making individual changes to a photo, with features ranging from making basic tweaks, to completely transforming your photo.
With Smart Photo Editor, you can simply edit photos to make them look exquisite or remodel your images, with effects limited only by your imagination and creativity.
The power of the creative community
Smart Photo Editor gives you access to the best work of photo editing experts around the world. By buying Smart Photo Editor, you will become part of a dynamic community, continuously developing new ways to make photos amazing. Community members are constantly adding interesting photo Effects to share, so that the software gets better and better over time.
World's Largest Effects Gallery to find effects and apply them to your images.
Effects Editor to create your own effects.
Forum to share your results with like-minded people.
Photo editing made quick and easy
Browse and apply photo editing effects with 1 click, or use the intuitive tools and tutorials to create more personal effects. With Smart Photo Editor, anyone can get excellent photographic results in minutes, not hours. There is no need to spend months learning how to use the software. Even for expert users of other software, Smart Photo Editor represents a far quicker way to get equivalent results.